Awella Mixtape, puntata del 31 maggio 2016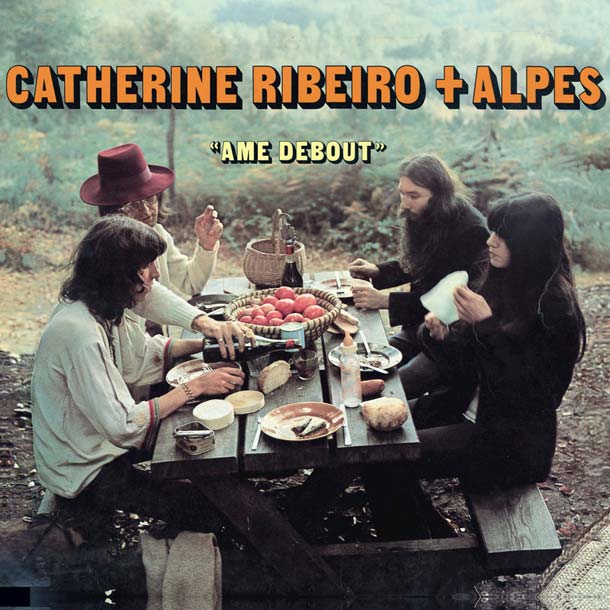 Musicalmente, insieme a Brigitte Fontaine, Catherine Ribeiro è stata la donna più coraggiosa di Francia. Di origini portoghesi, "la grande sacerdotessa della canzone francese" (Oltralpe è nota anche così), col suo progetto Catherine Ribeiro + Alpes ha inciso pagine memorabili di psichedelia caotica e spericolata, ponendosi sullo stesso asse di quanto in Germania facevano Can, Faust e Amon Düül.
Ame Debout è il secondo album, terzo se consideriamo l'embrione del progetto, Catherine Ribeiro + 2Bis, che esordiva nel 1969, della band che, oltre al sodale Patrice Moullet, vede l'ingresso alle tastiere di Patrice Lemoine dei Gong.
To be played at maximum volume.
Ascolta la puntata su Radio Shamal.
Playlist
Jon Hassell – Sundown Dance
Chris Thompson – Hugo Spellman
Akira Ishikawa & Count Buffalos – Pigmy
Catherine Ribeiro + Alpes – Ame Debout
Alpha Beta – Astral Abuse
Hashish – Fly Away
Julie Driscoll, Brian Auger & The Trinity – Season Of The Witch
Ellen McIlwaine – Underground River
Brigitte Fontaine – Cet Enfant Que Je T'Avais Fait
Maurizio Abate – Omens
Awella Mixtape
Awella Mixtape è un programma che va in onda il martedì alle 21, in diretta, su
Radio Shamal
. Il conduttore, Giovanni Avella, in poco meno di due ore, passa in rassegna dal jazz al funk, dalla psichedelia al tropicalismo, dal folk al pop, a volte con un tema di fondo e altre in modalità random.
Musica per il corpo e per la mente.