ABATON, We Are Certainly Not Made Of Flesh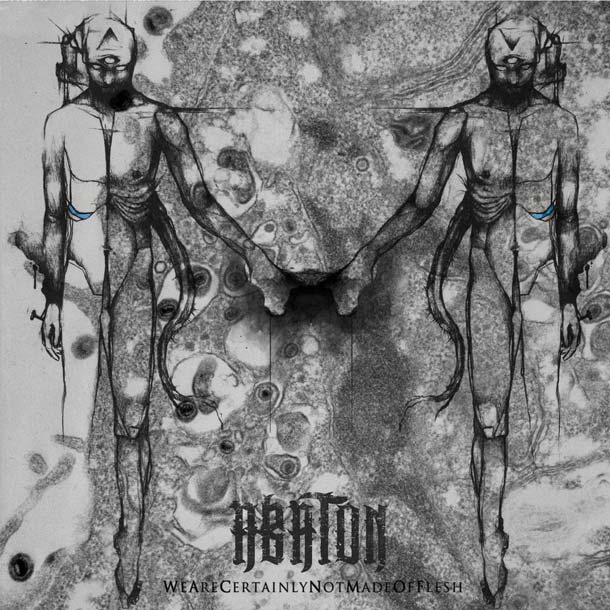 Secondo album per gli Abaton, che a distanza di qualche mese dalla collaborazione coi Viscera/// tornano a farsi sentire in combutta con Martire, Drown Within e Unquiet Records.
Il loro suono si delinea coi tratti dello sludge/doom metal più annerito, su cui vengono innestati elementi marcatamente post-core, per una miscela molto riuscita che richiama il tipico profilo atmosferico del genere, tra chitarre slabbrate, voce rauca e vaghe sensazioni claustrofobiche. We Are Certainly Not Made Of Flesh è capace di evocare delle immagini vivide grazie a un robusto grigiore di fondo, all'interno del quale ha modo di svilupparsi quel suo carattere mutevole che gli permette di passare con fluidità da toni sostenuti a situazioni più distese, mentre gli strumenti hanno tutto il tempo necessario per crescere da una forma ridotta a qualcosa di largo e meditato (esemplare "IV", con la partecipazione di Sean Worrell dei Nero Di Marte).
Alcuni frangenti risultano un po' troppo torbidi nel momento in cui si cerca di ramificare il discorso più del necessario, ma in generale ci troviamo di fronte a un lavoro piuttosto solido che magari risulterà prevedibile in certe soluzioni, ma che sopperisce a questa mancanza con un approccio ragionato e una stratificazione del suono mai eccessiva. We Are Certainly Not Made Of Flesh non è insomma subito maneggiabile, perché incentrato sulla costruzione di ambienti ricchi di sfumature, tuttavia è compatto abbastanza da non risultare dispersivo. Ci piace.