AA.VV., Elliott Smith Loves You More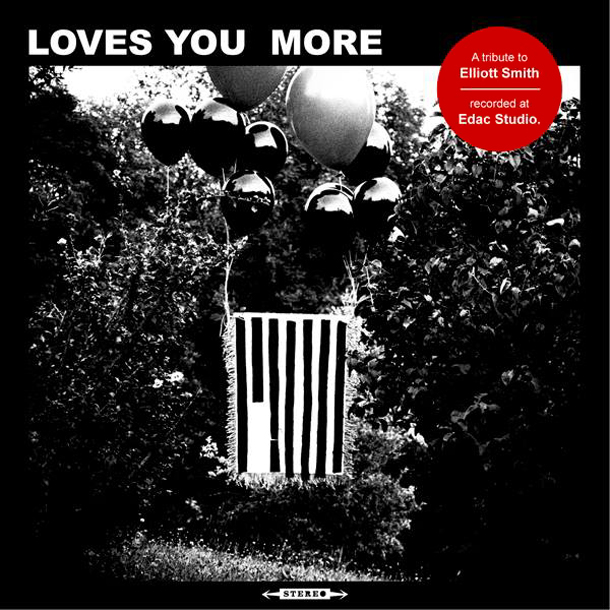 C'era una volta – e c'è ancora – una signora di bianco vestita a cui troppe persone giurano amore eterno. Poi l'eternità fa anche più del suo dovere e il mondo si dimentica di ogni cosa. In alcuni casi, però, l'amore resta e magari cresce pure. In casa Niegazowana, Davide Lasala dei Vanillina ha deciso di coinvolgere amici di varia natura per lasciare un segno tangibile dell'amore verso Elliott Smith, nel modo che – forse – lui avrebbe preferito.
Elliott Smith Loves You More può anche essere ritenuto un buon banco di prova per tutti coloro che vi partecipano, considerando il piglio "artistico e personale" con cui è stato affrontato il temibile tema "cover". È piacevole, infatti, trovare accanto a brani più conosciuti pezzi come "Placeholder" (agorafobica e tesa), la quasi tittle-track ad alto tasso di psichedelia fluttuante, una "Waltz #1" dolce incubo in pieno stile IlVocifero e la "minore" "Little One", splendida versione – molto nello stile dei Beatles di Abbey Road – a opera dei Dilaila. Roberto D'Ellera innerva di spirito classic rock "Waltz #2", i Labradors e Nicolas Falcon gasano di energia Ramones "Say Yes" e "Somebody I Used To Know", "Needle In The Hay" assume toni weird folk, mentre l'elettronica s'impadronisce di "A Fond Farewell" e "Bottle Up And Explode". Grande versione Seventies di "Son Of Sam", ancora più particolare "Between The Bars", dilaniata da una sofferenza silenziosa e da un banjo sghembo. In chiusura, i Vanillina eternano "Miss Misery" in una glaciale amarezza, che riporta alle immagini di un uomo di bianco vestito davanti a un pubblico non particolarmente consapevole di quanto amore ci fosse dentro di lui.
Abbinato alla compilation, un documentario ad opera del regista Fabio Capalbo, artista per artista, in presa diretta.
Tracklist
01. Waltz #2 (Dellera)
02. Needle In The Hay (Black Black Baobab)
03. Son Of Sam (C+C=Maxigross)
04. Placeholder (Dennis Di Tuono)
05. Little One (Dilaila)
06. Angeles (Edda)
07. Bottle Up And Explode! (Emil feat. Cani Giganti)
08. Figure 8 (Eva Polas)
09. Waltz #1 (IlVocifero)
10. The White Lady Loves You More (Jennifer Gentle)
11. A Fond Farewell (Kalweit And The Spokes)
12. Say Yes (Labradors)
13. Between The Bars (Mr. Henry)
14. Somwbody I Used To Know (Nicolas Falcon)
15. Miss Misery (Vanillina)