TORTOISE, The Catastrophist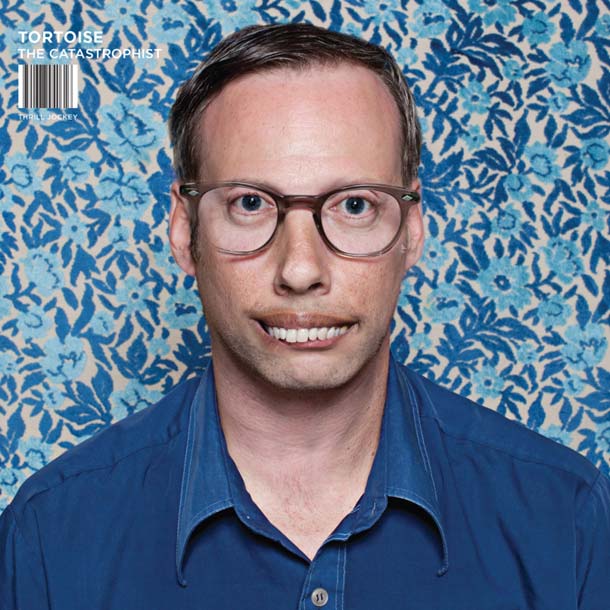 The Catastrophist è l'ultimo album dei Tortoise, uscito il 22 gennaio per Thrill Jockey, e segna il ritorno della band di Chicago dopo sette anni. Alcuni brani in verità erano già stati suonati live dal gruppo di John McEntire durante gli scorsi mesi, a partire da una rassegna jazz nell'Illinois, proprio dove è nata l'idea dell'album stesso.
Un disco con molte variazioni tra le tracce, di timbri, stile e toni. Strumentali i primi due pezzi, "The Catastrophist" e "Ox Duke", mentre sorprendente e improvvisa giunge la cover di "Rock On" di David Essex, in questa versione cantata da Todd Rittman, componente degli indimenticabili U.S. Maple: un taglio straniante per un brano ruvido e grezzo, in assoluto tra i migliori dell'intero lavoro (e sicuramente la miglior cover di quel brano). Breve intermezzo di "Gother Island" e si riparte con "Shake Hands With Danger": funk, gamelan, un po' kraut, tanto jazz, per un insieme completo, circolare, complesso e bellissimo. La successiva "The Clearing Fills" suona pulita, tecnicamente perfetta, così tanto da risultare forse fredda, a differenza invece di "Gesceap", il primo singolo lanciato, che per sette minuti ritorna sempre in maniera circolare dando spessore a variazioni e distorsioni. Se le atmosfere degli anni Settanta sono presenti in tutto l'album, in "Yonder Blue" prevale una dimensione quasi onirica, al di fuori del tempo, grazie alla voce morbida di Georgia Hubley degli Yo La Tengo. Chiudono "Tesseract" e "At Odds With Logic": composite, variegate e un po' più jazz.
Insomma, se anche non si può gridare al capolavoro, The Catastrophist è disco completo, che forse segna un'ulteriore evoluzione nella musica della band, capace di mantenere uno stile e un approccio inconfondibili.
Tracklist
01. The Catastrophist
02. Ox Duke
03. Rock On
04. Gopher Island
05. Shake Hands With Danger
06. The Clearing Fills
07. Gesceap
08. Hot Coffee
09. Yonder Blue
10. Tesseract
11. At Odds With Logic