SARANG, The Dream Of Earth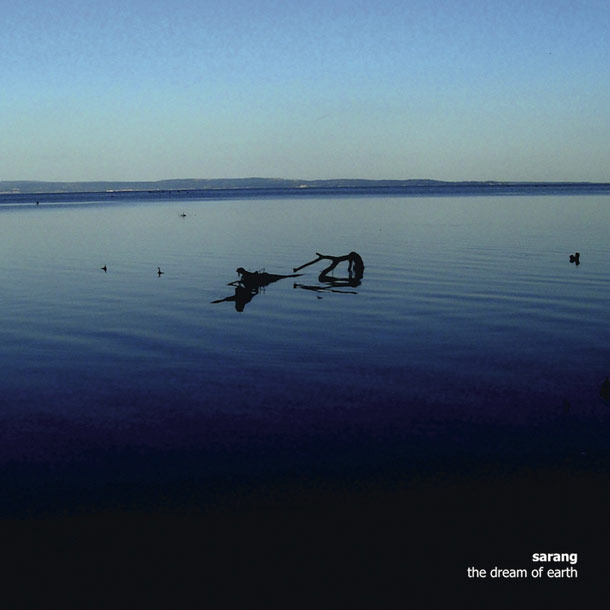 Un anno molto positivo per Simon Balestrazzi, il quale, dopo il tributo a Ballard e l'album solista, riappare su queste pagine con Sarang, sigla che condivide assieme a Enrico Marani, che già lo ha affiancato nel corso dell'avventura T.A.C..
Nuova insegna, dunque, e nuova declinazione del bagaglio post-industrial di Simon. In The Dream Of Earth convergono suggestioni ambient e soprattutto etniche, così come è accaduto in tanti dischi sfornati nel corso di trent'anni da nomi importanti che hanno operato nello stesso mondo "sperimentale" dei due. Balestrazzi e Marani, comunque, cercano di ricombinare tutto alla loro maniera, anche quando certe singole parti suonano troppo familiari (ad esempio, il piano riverberato sa un po' troppo di già sentito). A tutto questo, in alcuni frangenti, si aggiungono anche i vocalizzi di Clara Murtas, che rammentano lo Shinjuku Thief di Medea e sono forse i momenti più riusciti di questo cd. Spaventati dalla voce di questa donna spettro, si va per associazione d'idee si trova qualcosina in comune con La Sposa Dello Stagno di Yami Kurae, uscito quest'anno per Crucial Blast, decisamente più malato per certi aspetti, più indigeribile per altri, ma accomunato dallo sguardo verso l'Oriente (anche se qui ci sono pure riferimenti ai Greci).
Se ne sta parlando poco ed è abbastanza un peccato.
P.S.: Considerato che esce per Silentes, a quando una collaborazione Nimh – Sarang?
Tracklist
01. Always In The Open Sea
02. The Syrens Chant
03. From An Island
04. The Dream Of Earth
05. Thousands Of Ulysses
06. Along These Roads