ELI KESZLER, Last Signs Of Speed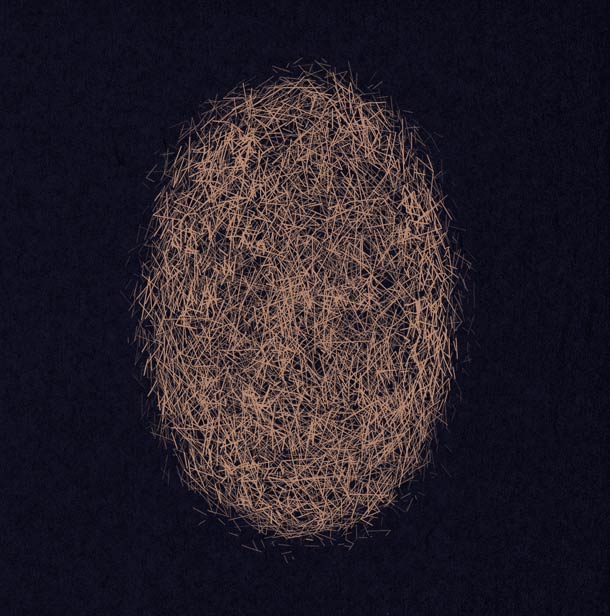 Cosa succederebbe se mettessimo un percussionista nel dj booth di una discoteca? Probabilmente Last Signs Of Speed risponde alla domanda.
Tenere traccia della carriera di Eli Keszler è quasi impossibile, considerato che si muove con disinvoltura tra composizione, performance, giornalismo e sound design. Nonostante abbia collaborato negli ultimi tempi con artisti del calibro di Helm, Oren Ambarchi e Rashad Becker, questo doppio lp è solo la sua seconda uscita solista dopo il densissimo Catching Net, pubblicato da PAN nel 2012. Keszler gioca con la nostra capacità di comprensione del funzionamento di materiali molto semplici (legno, pelle, metallo), rendendoli in grado di produrre suoni e stati d'animo imprevedibili. In questa sua ultima fatica il batterista americano si è trovato a dover operare una sintesi tra la bruciante immediatezza dei suoi set dal vivo e l'ombra sonora portata del soundsystem dei club in cui ha suonato recentemente. Quest'album si colloca in una terra di nessuno tra i due mondi che lo hanno influenzato e mischia il caratteristico drumming dell'americano a un senso dello spazio che ricorda da vicino la quintessenza del dub. Ciò che colpisce è proprio il respiro e il vuoto che si creano intorno a un lavorio sui fusti a dir poco frenetico: si percepisce una conflittualità tra il ritmo ossessivo e il tocco lieve, simile al camminare teso e svelto dei topi in soffitta.
Per quanto la fruibilità ideale del lavoro di Keszler si abbia dal vivo, al giusto volume Last Signs Of Speed riesce ad annullare la distanza teoretica tra l'ascoltatore e il cuore pulsante della ritualità del ballo.
Tracklist
01. Sudden Laughter, Laughter Without Reason
02. Corresponding Probably To Quanta
03. Streaming Down. Streaming Down.
04. The Immense Endless Belt Of Faces
05. No Iodine, No Breeze
06. Breaches Breaches
07. The Next Day, In The Afternoon
08. Is Strategist
09. Is Stage Director
10. Holes, Parts Missing
11. Willing To Be Open
12. Fusillade Of Colors