ALESSANDRA NOVAGA, Fassbinder Wunderkammer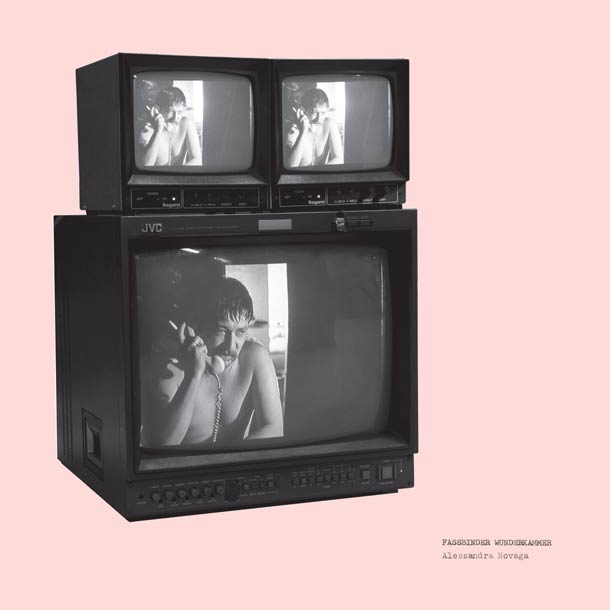 Rainer Werner Fassbinder è stato un regista molto amato dalle generazioni passate, poi, forse, col tempo il suo cinema è stato dimenticato con l'arrivo di altri artisti e di linguaggi aggiornati a questi tempi. Ci sta, ma la Storia è ciclica e di certo, rivisti oggi, i suoi film danno l'impressione di essere provocatori e potenti, ma allo stesso tempo ingenui e dis-umani (e per me tutto ciò è assoluto sinonimo di qualità). Così deve aver pensato, mi piace immaginare, Alessandra Novaga, che non fa mistero di essersi ispirata alle pellicole – che ha amato molto – di Fassbinder e alle composizioni di Peer Raben, storico collaboratore del cineasta. Posto che la lezione dell'autore di "Marta" e "Berlin Alexanderplatz" non si è affatto esaurita e posto che la Novaga continua per la propria strada non seguendo alcuna moda in particolare, rimangono solo (si fa per dire) quelle pellicole e questo disco, da ascoltare con le finestre idealmente chiuse e la luce fioca di un abat-jour a dare quel necessario mood umbratile che viene naturale associargli. "L.M." è vibrante ed "hendrixiana", ed è come se fosse suonata senza palco: musica stellare e tutta mentale, come mentale risulta la prova rarefatta e vaporosa di "Berlin Alexanderplatz", mentre "Frankfuter Out Of Tune" è puro spleen tra blues e reminiscenze slow-core. La finale "Each Man Kills The Thing He Loves" si risolve in un divertissement ambientale di stampo lo-fi che prova a stemperare l'atmosfera plumbea dell'insieme.
Fassbinder Wunderkammer è insomma l'ideale stanza delle passioni della Novaga, artista che in punta di piedi sforna dischi delicati, forti, appassionati. Come già avvenuto per lo splendido Movimenti Lunari, anche il nuovo album mostra ottime qualità espressive e intima voglia di provare empatia con l'ascoltatore più esigente. Bentornata.