ALASKAN, The Weak And The Wounded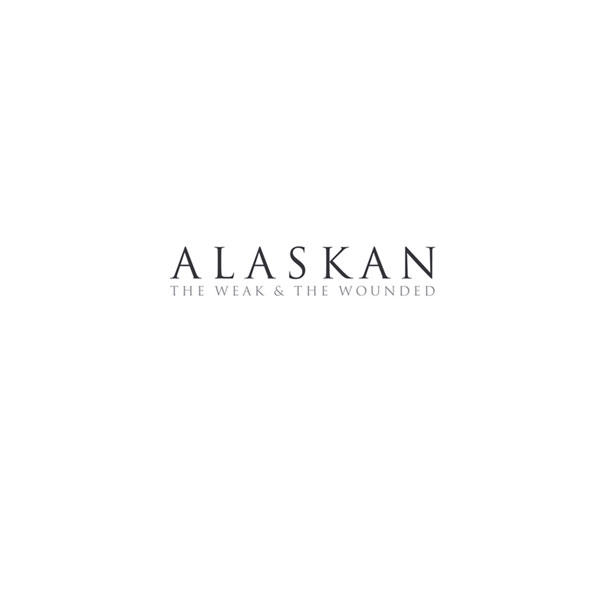 Ragazzi, v'invito ad accogliere con gran calore gli Alaskan, che di gelo ne hanno già abbastanza di loro: sono un trio (come il 96% delle band heavy attualmente in circolazione), vengono da Ottawa e un paio di anni fa pubblicarono per la piccola Dwyer Records, sempre di Ottawa, questo The Weak And The Wounded, un ep di quattro pezzi di durata considerevole, tutti dai sei minuti in su. Adesso la Moment Of Collapse ha pensato bene di ristamparlo in vinile a tiratura limitata a 524 copie; il marmoreo layout è degno di segnalazione, così come il lavoro di registrazione e mastering di Topon Das dei loro concittadini Fuck The Facts. Non è grindcore, però, la materia di cui sono fatti i sogni in questione, bensì un post-hardcore metallizato a forti tinte doomy, assimilabili per più d'un verso a Cult Of Luna e Mouth Of The Architect. Ho visto spesso spuntare l'etichetta atmospheric sludge nei conciliaboli di settore, e devo ammettere che stavolta non ci troviamo di fronte all'ennesima tag digitata alla cazzo, come quasi sempre avviene, dato che ha una sua valida ragione se appiccicata ai nostri eroi canadesi.
Il mood e la capacità d'imbastirlo, tenendo alta la soglia d'attenzione di gente scafata come chi legge queste righe, rappresentano quasi tutto in pezzi con questi minutaggi (gli Isis da lassù scrutano torvi e perenni) e altrettanto fondamentale è che le chitarre sappiano essere davvero crushing quando si raggiunge il climax, e gli Alaskan, credetemi, sono davvero devastanti; se poi ascolteranno le mie umili preghiere, e in futuro punteranno un po' di più su ritmiche thrash d'anticipo bellico (sentire l'inizio di "Greed And Grievance"), allora ne vedremo davvero delle belle.
Convincenti nei confini del genere prescelto, a un passo da una promessa realizzata. E poi chi gioca la carta del concept legato ad un oscuro horror psicologico del 2001, come hanno fatto loro con "Session 9" di Brad Anderson (il regista de "L'Uomo Senza Sonno"), da cui sono tratti i sample usati come intro in due pezzi, ha già metà del mio cuore.